This morning, I woke up in BEAST mode. Not a good type of beast mode.  Not the type where you get things done and conquer the world. No, this was more like I was angry. At what? Who knows, but I knew it was going to be a day….and suddenly I knew how Alexander felt.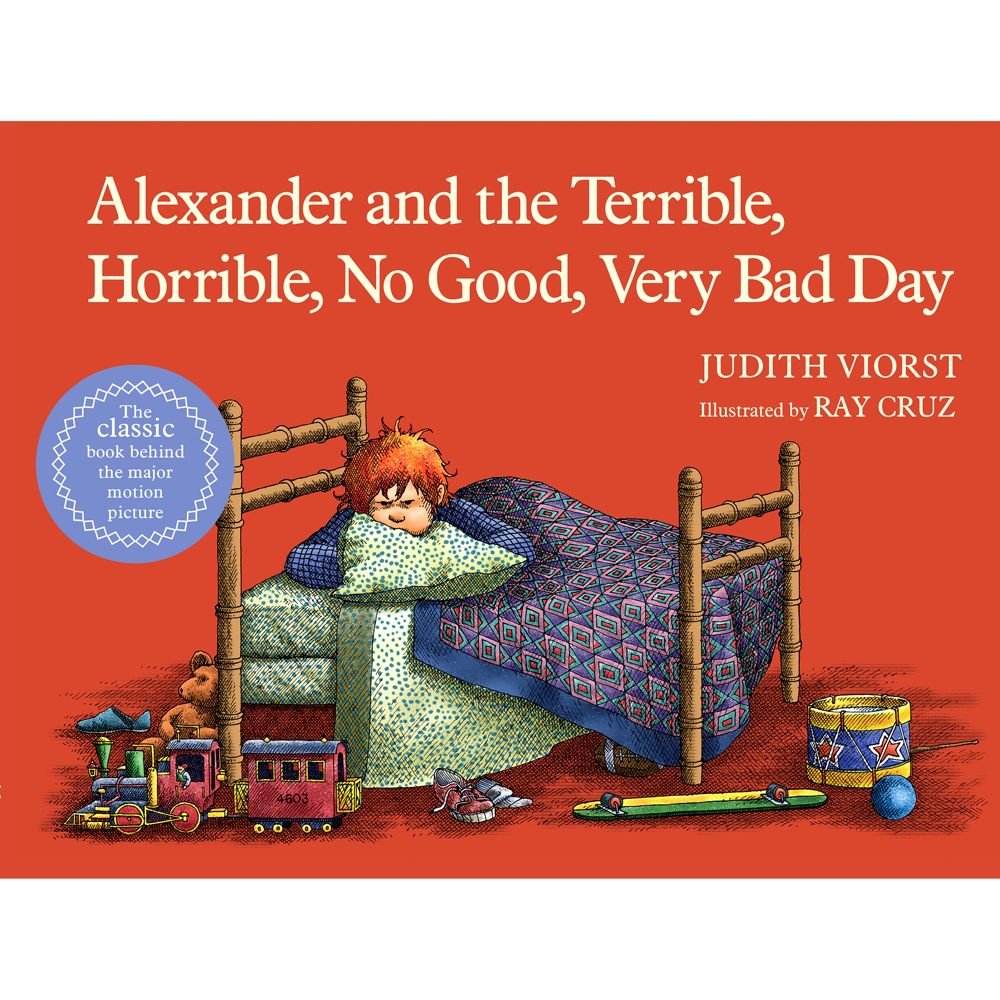 Alexander is a friend of mine. I like his book.
So it went like this:
I woke up to Gabriel telling me he needed a shower because he was, well, wet.
The water was too cold, he cried.
The baby needed me immediately. When I gave her breakfast, she dumped her yogurt all over the kitchen. Then she screamed some more.
Daniel Tiger was on. I despise Daniel Tiger and his sing alongs, they get stuck in your head all day.
Lucy refused to get dressed.
Wet clothes were in the bathroom and on the carpet for who knows how long.
I had to wash dishes for 45 mins. In the utility sink I despise. In the bathroom. While listening to aforementioned Daniel Tiger in the next room.
The toy room was a disaster and puzzle pieces everywhere. I depise the toy clutter we currently have. It's too much.
Kids cried when I threw away gobs of puzzle pieces because I knew the 4 puzzles thrown on the floor were beyond the point of return.
Lucy changed her clothes 3 times after I have repeatedly asked her to get dressed just ONCE in a day to save on laundry.
Amelia wet through her pajamas.
I fumed, ranted, and raved about getting the toy room cleaned up so one could at least WALK through the hallway to get there.
Amelia tracked macaroni and cheese that she had dumped on the floor. all. over. the. house.
Amelia cries when Lucy whacks her on the top of the head with an Ariel doll.
Kids all cry when I make 'breakfast cookies' and make them wait until after lunch to eat them.
My stomach hurt.
It was a cloudy day.
My eyes were tired.
I didn't get to shower until the clock read PM.
My orange was moldy.
I had to clean the vaporizer in the kids room. Scrubbing those scales off makes me unhappy.
I thought about going back to bed. But alas, I had to be an adult and go to the eye doctor, Menards, make dinner, pay bills, prep dinner for tomorrow, give baths and do all those other adult-ish type things that you don't always want to do.
Tonight after the girls were asleep I laid with Gabriel, talking about his day. "Sorry I was grouchy this morning", I said. He replied with, "What?"  I stated my apology again, and again he responded with "What?".  "You know, I wasn't very nice this morning, I was kind of mad…?"  I said, trying to explain. "I didn't notice," G replied, then added that the favorite part of his day was "Playing with the Transformer toy in the waiting room at the eye doctor's office".
OK. Guess I didn't mess up so much after all.  Beast mode: OFF.  Good thing we get second chances. Lord knows I need them.
-The {still despising Daniel Tiger} Costellos